REVIEW OF BRIGHTSIDE BLOG: 15 Beauty Tips That Can Make Any Girl Breathe a Sigh of Excitement
Hello Everyone!
I hope everyone is doing great. I am back with a new blog and it's a review of a blog by BrightSide. A friend of mine recommended this blog, and to be honest some of the recommendations are actually good. They can literally replace the market bought expensive products. You can checkout the original blog here.
So, lets dig into the REVIEW OF BRIGHTSIDE BLOG: 15 Beauty Tips That Can Make Any Girl Breathe a Sigh of Excitement and see if they actually work!
1. JUICY PINK LIPS: TOOTHPASTE AND HONEY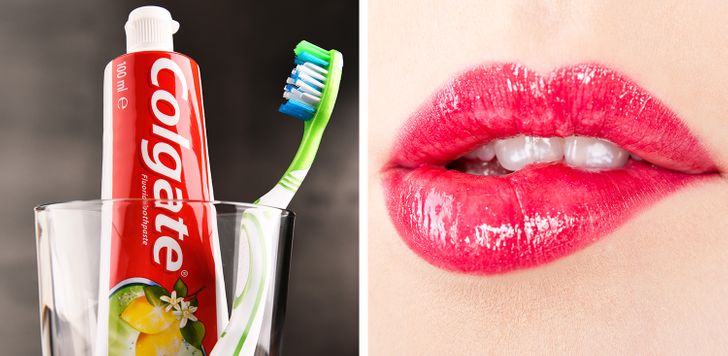 Okay, so this one is easy and works great. Giving a light brush to your lips while brushing your teeth definitely gives cleaner lips and removes dead skin. Honey works as a moisturizer but its not compulsory. Just toothpaste and light brush works equally good. Do moisturize you lips after that!
2. CLEAN SKIN WITHOUT BLACKHEADS: GELATIN AND MILK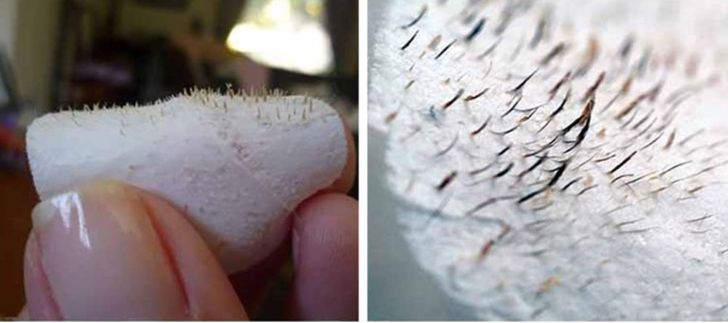 Again, gelatin works as a peel-off mask when mixed with any liquid. So, you can replace milk with water and also you can add charcoal powder for extra benefits!
3. LONG AND THICK LASHES: COCONUT OIL AND ALOE VEAR GEL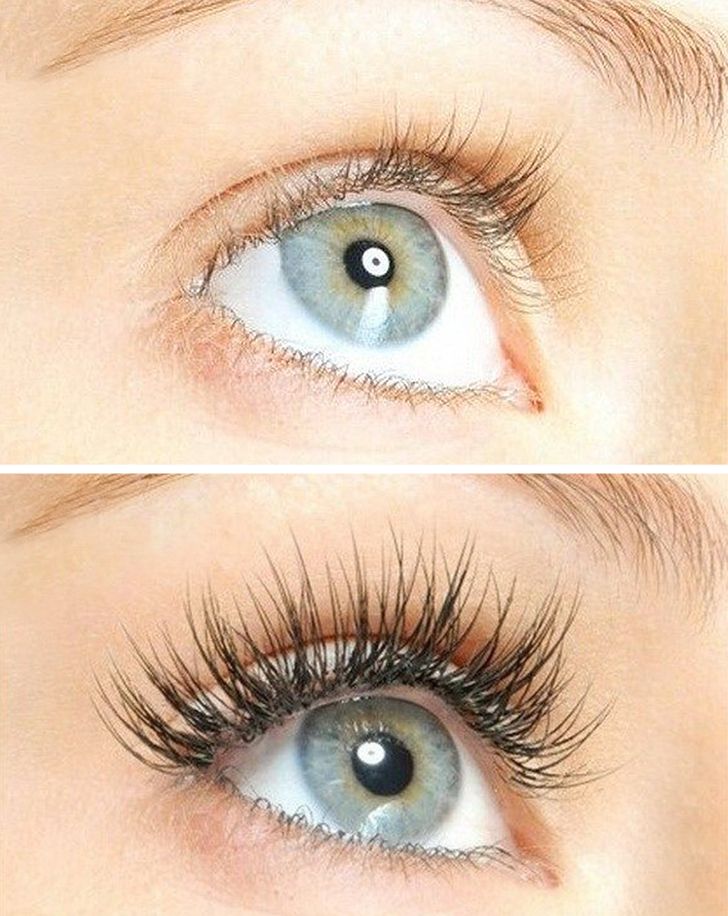 Coconut oil and Aloe vera gel are any time better alternative to market bought, costly and chemical filled mascaras to make your eyelashes thick and long. But, instead of coconut oil you can use castor oil. Though a little on heavier side, you'll see noticeable results within a week days.
4. BEAUTIFUL BODY WITHOUT STRETCH MARKS: MEDIUM SIZE POTATO AND GAUZE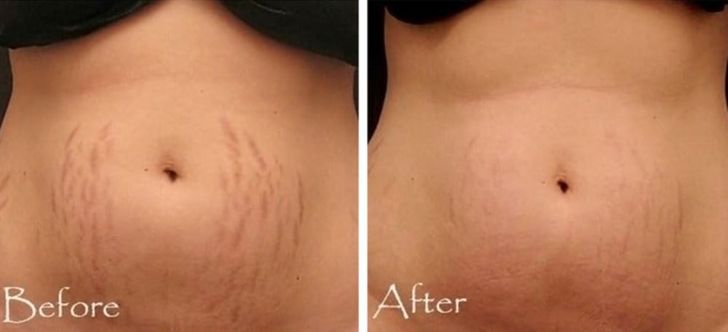 This one is just bull's eye! Its economical, natural, easily available and shows results within few days. You just have to be consistent!
5. INSTANTLY FRESH HAIR: CORNSTARCH, COCOA POWDER AND CINNAMON

Okay, never ever use any kind of powder on your hairs, unless that powder is meant for your hairs. They'll suck all the moisture out from your hairs, form residue (which will be really hard to remove later on) and continuous usage will make them look lifeless.
Always remember:
Invest in your hairs, as it is the crown you'll always wear!
So, is there any replacement to it? Yes!
As said always: Turn the bottle and read the label! Start using a silicone free shampoo. Silicone makes your hair look heavy and dull on the 2nd day after your hair wash, and also forms mild residue. Ingredients in your shampoo ending with -cone is basically a type of silicone.
Hair mask to the rescue! Multani mitti (Fuller's Earth) mixed with water or black tea twice a month will clear all the residue. (Don't let the hair mask completely dry on our hairs, else it'll be really hard to remove. Wash it off when it partially dry.) And, will sustain a fresh look for long.
If it's a real EMERGENCY you can used a dry shampoo.
6. EMERGENCY RECOVERY OF A BROKEN NAIL: TEABAG, BASECOAT NAIL POLISH, REGULAR NAIL POLISH AND TOP COAT NAIL POLISH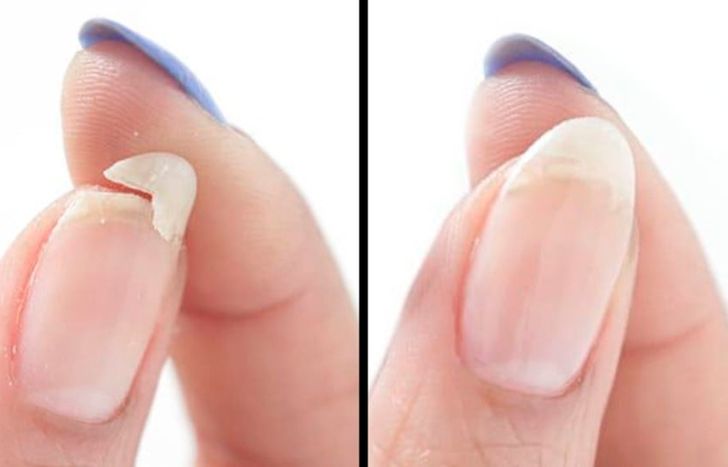 This one is a beauty cheat. It works most of the time, if you have time before that emergency to do all these tasks!
You can also try a simple cheat, that whenever you nail breaks cut and file it evenly. And, apply nail paint similar to your skin (nude shade's). This will give the illusion of longer nails. (And people will not be able to notice you broken nail.)
7. FIGHTING DRY AND CRACKED HEELS: LEMON AND MOISTURIZING CREAM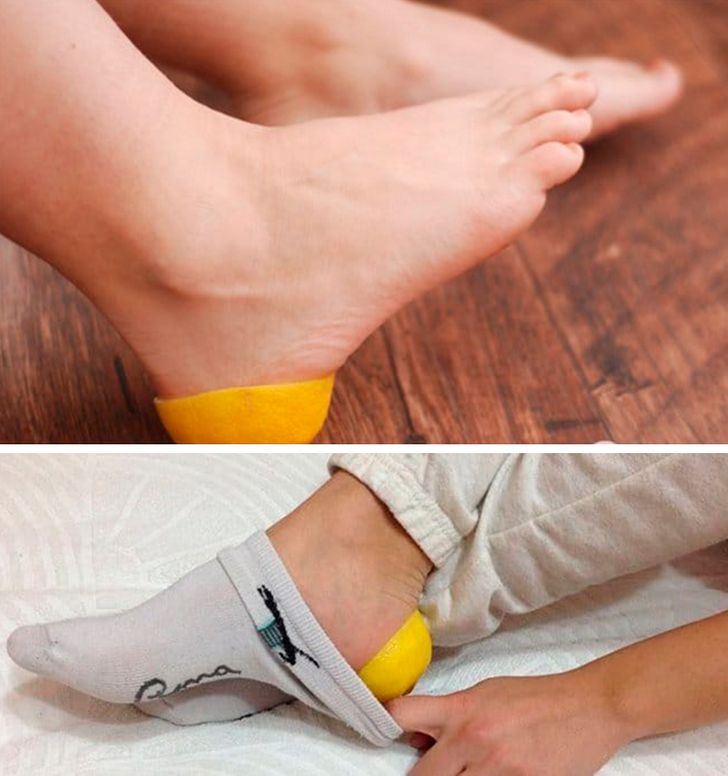 Lemon is a great fruit. (Yes, its a fruit!) It can work wonders to almost all the problems. But, it is good when you use it only after diluting it. Else, lemon can over dry your skin and will lead to eczema.
So, to be on safer side you can dip your heels in warm water for 10 minutes it'll make the hard heels soft and rub you heels with a pumice stone. And follow up with a moisturizer. Do it 2 times a day, for 3 days and see the difference!
8. LONG AND THICK HAIR: ONIONS AND WATER
A big no-no! Onion can literally eat-up the roots of your hair. (Onion will work much better when you'll eat it instead applying it.) And, it is important to consult a doctor before applying it.
The safer alternative can be castor oil or mahabhringraj oil, they both are effective in reducing hairfall and improve the texture of your hairs. 🙂
9. REMOVING EXTRA HAIR: TURMERIC AND LATEX GLOVES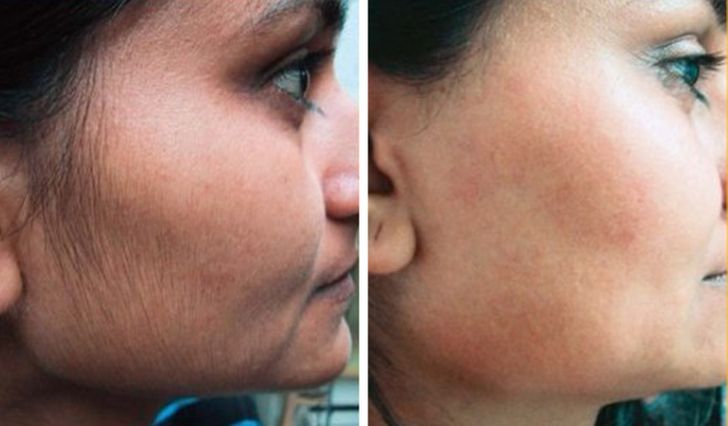 Turmeric works to remove unwanted facial hairs. You don't need latex gloves for this. Just mix 1 spoon turmeric with 1 spoon besan (chickpea flour). Apply it on the targeted area. Let it completely dry. Rub it with hands after completely drying. With consistent use you will see the results.
10. SMOOTH AND YOUNG LOOKING FACIAL SKIN: GRAPES AND OLIVE OIL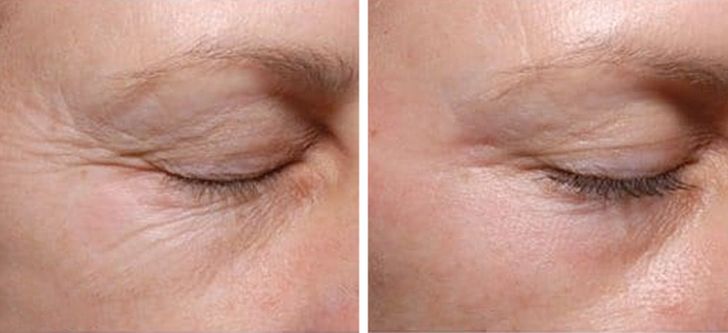 This works well, consistency is the key! More convenient option can be:
Rubbing ice on your face every morning.
Applying potato juice.
Applying natural aloe vera gel on your face.
Using rice water as toner.
11. HEALTHY HAIR WITHOUT SPLIT ENDS: GELATIN, HAIR BALM AND BURDOCK/CASTOR OIL (OPTIONAL)

Applying gelatin on hairs🤦‍♀️. I'll just quote it this time:
Don't apply anything on your hairs, until and unless it is meant for your hairs!
Castor oil alone will work wonders. If you are not fond of castor oil, you can apply Bhringraj oil, coconut oil even Mustered oil works great!
12. BRIGHTIENING DARK CIRCLES UNDER THE EYES: ANY TEABAGS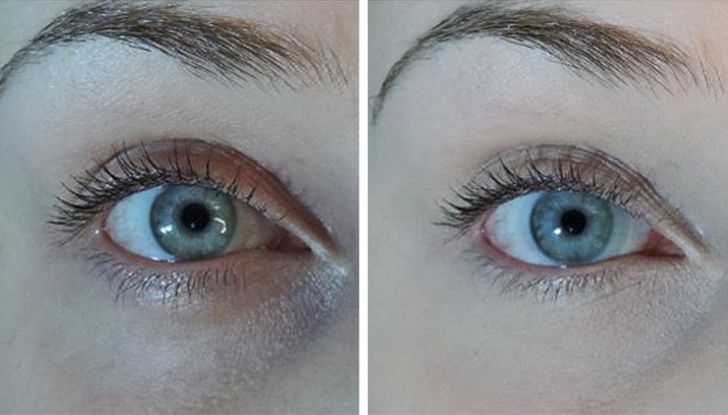 Again a bull's eye! Chilled teabags works great to de-stress your eyes. They are filled with anti-oxidants. Overall, a great and economic choice.
13. REMEDY FOR HAIR LOSS: RIPE AVOCADO AND EGG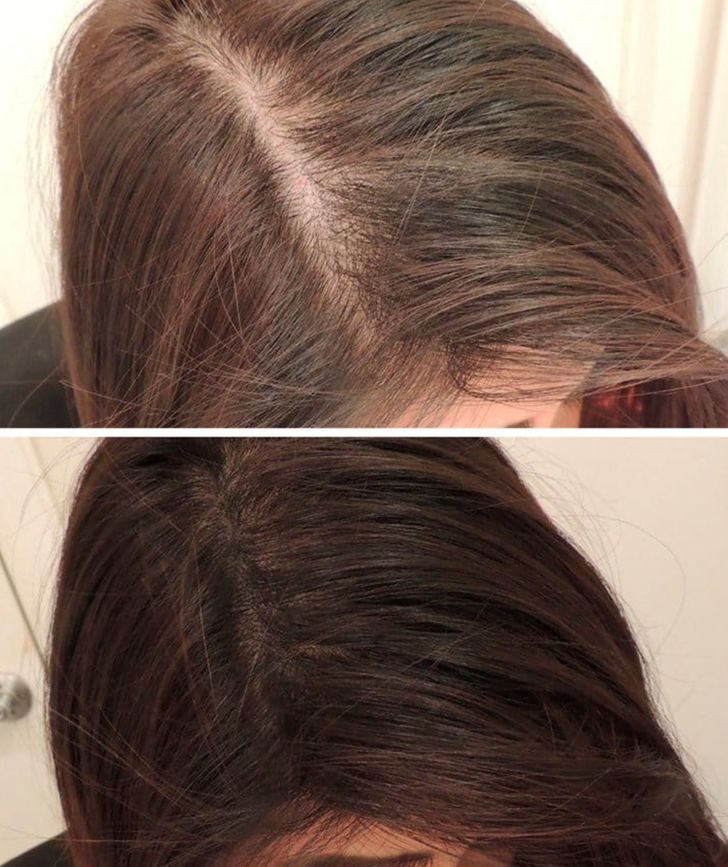 Again a good remedy but alteration can be done:
Avocado can be replaced with banana.
For my vegetarian friends, the mixture can be of banana + milk/curd/yogurt.
14. EVEN OUT THE TONE OF YOUR FACE: GREEN AND ORANGE CONCEALER, FOUNDATION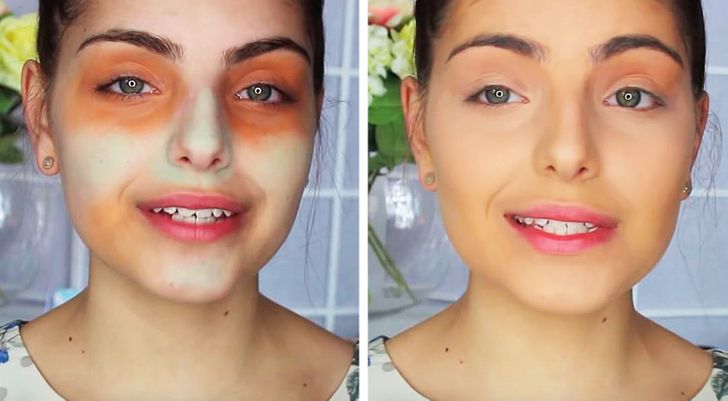 This is a makeup tip. Overall, not economical or natural.
Remember, if it's a natural skin tone it can not be changed, so the tip is okay. But if it's tanning or due to some treatment, cucumber juice or potato juice can help to lighten the tone.
15. FINAL RECOMMENDATION – WHY YOU SHOULDN'T USE A ROSE-SHAPED BATH SPONGE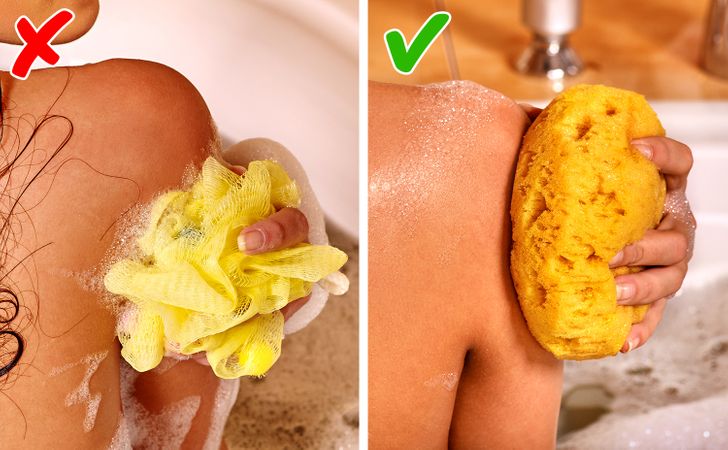 This recommendation is fine, as I believe both will require equal sanitization. A dip in Dettol water can work well and keep it under the Sun after the bath is done!
Some of the tips are actually great recommendations. But, overall they can be replaced with more economical, natural and healthy alternatives.
I hope you liked our blog on REVIEW OF BRIGHTSIDE BLOG: 15 Beauty Tips That Can Make Any Girl Breathe a Sigh of Excitement. Do let us know in the comments down how the remedies worked for you or if you would like to see any other posts like these.
I will be back with a new review soon, till then stay happy stay fit!
Lots of Love,
Team ReviewSha. 🙂
Since You Are Here…
Do check out our blog on:
DIY HERBAL SHAMPOO REVIEW: HAIRCARE HACK WITH OUTSTANDING RESULTS