Hello Everyone! I hope everyone is doing great. 🙂 I am here with another lockdown recommendation. A very engaging miniseries on Netflix, ALIAS GRACE! But, we'll look at it from a differently, as you might be knowing it is an adaptation of a very famous Novel of the same name by Margaret Atwood. It is based on a true-crime event happened in Canada during 1800s. And, this makes it more than just a murder mystery. So, lets dig into with the ALIAS GRACE REVIEW: A TRUE-CRIME MINISERIES ON NETFLIX.
ABOUT SERIES
Alias Grace based on true-crime murder mystery in Canada during 1800s. Grace reveals the harsh realities of being a woman in the past. With, whole murder mystery to solve we are also served with subjectivity (only one narrator, who is convicted) and femininity (convicted person is a female). Also, there's also gives us a whole murder mystery to be solve.
TOTAL NUMBER OF EPISODE: 6 (each episode is of about 50 minutes).
EPISODE 1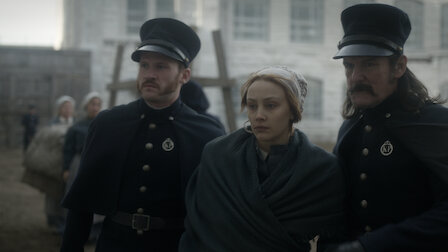 Young American doctor Simon Jordan arrives at Canada's Kingston Penitentiary to study the perplexing mind of Grace Marks, a convicted murderer.
BEST SCENCES:
First conversation between Dr. Jordan an Grace Marks.
Her tormented past.
EPISODE 2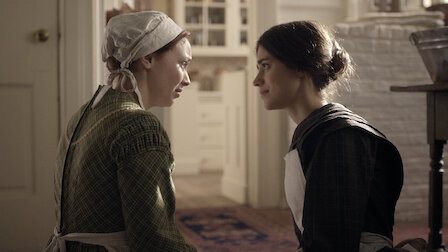 Grace shares a palm reader's grim predictions for her future and recounts the fate of her friend, Mary Whitney, a girl who was full of life.
BEST SCENCES:
The apple skins,
Jeremiah's Forecast,
The privy,
Mary's fake death
EPISODE 3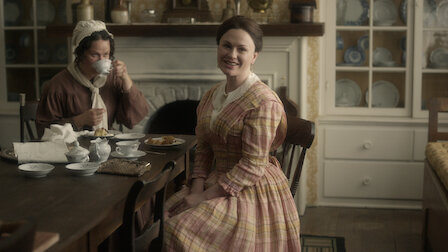 Grace wrestles with a terrible secret. Soon after, she meets Nancy Montgomery, a pretty housekeeper who will change the course of her life.
EPISODE 4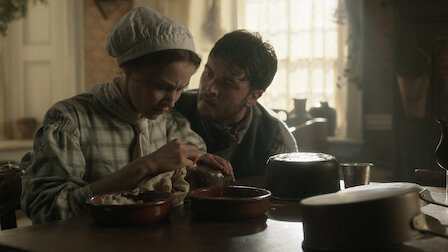 Dr. Jordan digs deeper into Grace's memories to learn more about James McDermott, a hot-tempered handyman whose confession helped convict her.
EPISODE 5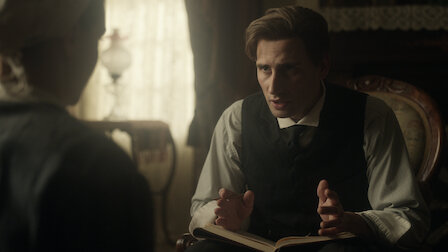 Grace recalls the day of the murders in more detail just as a familiar face from her past threatens to undo everything Dr. Jordan has been working for.
Also, Dr. Jordan's landlady tries to sexually assault him in his sleep. It is very unsettling subplot.
EPISODE 6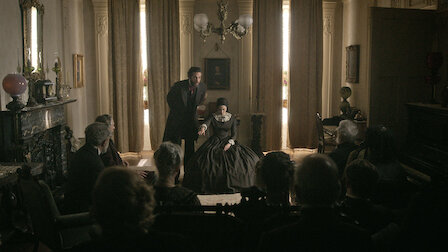 After talking with Grace's lawyer in Toronto, a doubtful Dr. Jordan returns to Kingston to observe Dr. DuPont's unorthodox "experiment."
Last chapter of the miniseries, is of three main sections: that huge hypnosis-aided twist, Dr. Jordan's weirdness, and the prologue.
BEST SCENCE:
The hypnosis scene
The Dr. Jordan weirdness: In this part, Dr. Jordan visits Grace's lawyer and is upset to find out the man both believes Grace seduce him and that she is "guilty as sin." Jordan is unquestionably far too close to this entire situation.
Past is prologue
SUBJECTIVITY OF NARRATION
The whole story can be subjected as their is only one narrator we are listening to, Grace herself. It is her version of the story and even she is going under psychological treatment which makes us reconsider the facts. Because there is no proof she can give to prove herself right. In the first episode only it is portrayed, that it is very easy for her to get into different characters.
She constantly changes her mind. And doesn't totally reveal herself even to the doctor who is here to set her free. Or maybe she is trying to tangle him in all her stories. And just what him to listen to everything whatever she says and believe her.
As Sigmund Freud says that only little part of your personality is visible to other. And, rest is hiding inside your mind. We cannot trust it she is actually saying the truth of no or just finding ways to get out of the situation. This narration leads us to a lot of assumptions
ASSUMPTION
ASSUMPTION 1: Whatever she said is true. She actually does not remember, what happen on the murder day. Then, the possibility is that she is struggling with split personality disorder. In that case, even she actually does not remember whenever the other personality is heavier on her. And, we know that she wanted to be like Mary (mentioned by her). Because she was more free and democratic in her thoughts then Grace.
ASSUMPTION 2 That it can actually be Mary's ghost who is dominating her
ASSUMPTION 3 Whatever she said is a lie. She fakes her split personality. And this assumption can be considered strong because she is the only one who is narrating. Nobody else is there to prove whatever she said is right or wrong. All the things she said was to save herself, can be assumed as lies and finally to get out of the situation she and Dr. DuPont plan for a hypnosis session, eventually turning the events to possession by Mary Whitney (Dissociative Identity Disorder).
FEMINISM
They story of Alias Grace also focuses on a lot of aspects of femininity. Bad treatment of women, woman depicted as mother and a whore, Beaten up considered as a sexual object. The first example is when Graces father beats her mother for accidentally throwing the luggage. Her father calls her a whore, slut and even make sexual advances towards her! Grace s shown as very affectionate and motherly towards her younger siblings. But when she denies for any sexual relation her father send her to earn money at a fine hose at the Parkinson's where she meets Mary.
Mary is portrayed as a strong woman very open, frank and straightforward with rebel ideas and attitude. But, eventually even she falls prey to male desires which results in pregnancy, abortion and death. Grace herself has been the victim of sexual advance because of all the men in in her life excluding Jaime. She was even denoted as 'doctor's whore' by her fellow prisoners and even by the jailers. In the mental asylum she was continuously raped and was even forced to carry one of the rapist's child forcefully.
But she eventually turns out to be very dominating as she starts taking hold of people eventually.
ALIAS GRACE,
is a combination of both subjectivity of narration and feminism is interrelated. If we reconsider the situation, I believe that Grace Marks might have used her femininity traits to get hold of people. Her true personality is still not revealed. This even focuses on her desire to be like Mary Whitney, free spirited straight forward. Even when presented in the court, she was overly dressed than her normal maid attire. And, faints after when she is announced as death sentence to her which later changed to life imprisonment.
While talking to Dr. Jordan, most of the time she is shown sewing small pieces. And, till the end she is sewing different pieces of small cloths which also depicts as she is trying to sew different stories to make a bigger piece of work.
You can watch the Series on Netflix.
Do let know your thoughts about our ALIAS GRACE REVIEW: A TRUE-CRIME MINISERIES ON NETFLIX in the comments below!
We'll see you soon with a new review, till then stay fit and stay safe!
Lots of Love ❤,
Team Reviewsha! 😊
Since You Are Here….
Do check out our reviews: